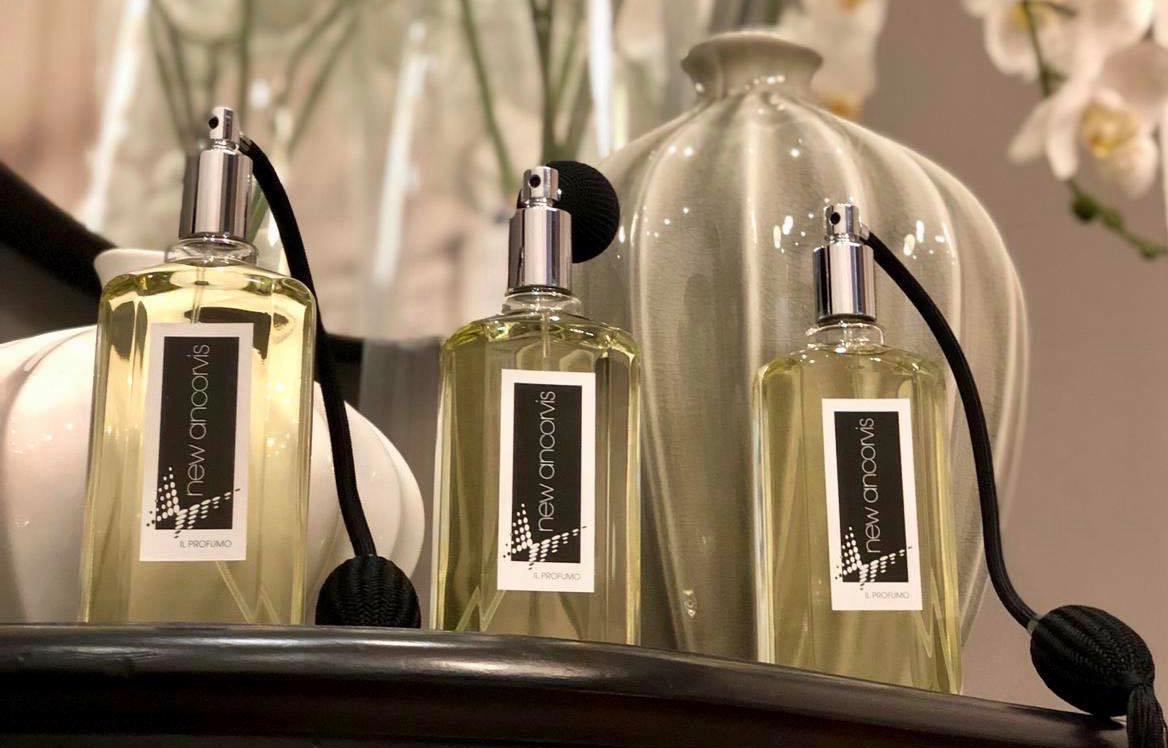 Nothing is more memorable than a scent.
Smells explode in our memory like fireworks and make us remember facts, people, situations...
Therefore, it will not seem strange to you that we thought of a scent to further characterise our company and our daily life.
Since production and technology here at New Ancorvis are part of a much larger whole that is spirit of belonging, determination, enthusiasm, hard work, faces...
This fragrance - which we proudly called "New Ancorvis The Perfume" - serves precisely to make sure that our mood and essence are imprinted in your memory, so that when you smell it in the air you think of us with a smile.
Yes, it's a delicate idea... but it is as strong as titanium and it tells you about a concentrated and well-defined identity by stimulating the oldest and most powerful of our senses - the sense of smell.
And so just like with any respectable eau de parfum, the construction is complex and ambroxan, Iso and Super, woods and flowers, pink pepper and citrus fruit combine to make our perfume a creation that talks about us and that is, of course, completely customised!
It's fantastic... we know! Actually... we are certain of this... Because of the 4 Limited Edition bottles that we produced... two were stolen from us as soon as they were launched!
This is another reason that convinces us we have the X Factor: Our self-esteem is growing... And with it the desire to flood you with our essence!
By popular demand… available soon for you "New Ancorvis The perfume"!!!!!!
Follow us on social networks to find out how to make it your own!
#newancorvisruns